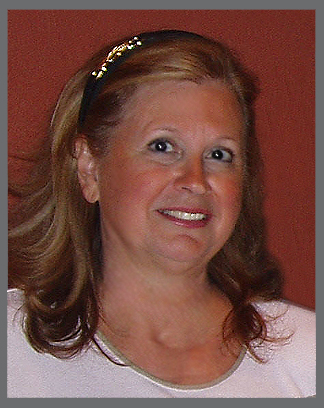 Sol Labos Brien was born in Tangiers, Morocco, where her father was an important porcelain, glass and silver retailer. Since childhood, she has been exposed to beautiful porcelain objects, never thinking that one day she would be creating and painting these same kinds of pieces. Inspired by Sevres, Meissen, Dresden, KPM and others, Sol paints exotic birds, bouquets, 18th century scenes, landscapes and portraits on Limoges blanks. All her pieces are unique.
In 1961, her family moved to Montreal, Canada. In her early years, she studied at the Ecole des Beaux Arts in Montreal. She also graduated as a Fashion Designer at the Montreal Fashion Arts Academy. For several years, she has worked as a fashion buyer for different chain stores before opening her own high-end fashion boutique. Later, she was an oil painting student under the direction of the well-known painter Jean Carris, with whom she also had numerous live-model workshops. It was with him that she learned to look and really see. After admiring an exhibition of Sèvres porcelain at the Louvres, she became a serious student of porcelain painting. She has studied under Louise Savard and Denise Lafortune in Montreal, among other china-painting teachers, and later under Gigi Branch, from the United Kingdom, who was trained and worked for several years at Atelier Le Tallec, in Paris. She also has attended several seminars for portrait painting with Violet Temple, on Raised Gold with Barbara Jensen, birds from nature and Meissen miniature landscapes with Joerg Kugelmeier and KPM flowers with Petra Kugelmeier both from Germany.
She imports all of her blanks from France and uses the same techniques of the XVIIIth century with color pigments and oils, firing them at very high temperatures. Sol produces unique paintings, masterfully rendered, very often using precious powdered gold and raised paste to enhance the details. It takes her several hours and numerous firings to accomplish one single piece.
Sol is also an avid collector of Le Tallec porcelain, some of which are featured in a new book titled "Atelier Le Tallec Hand Painted Limoges Porcelain" written by Keith and Thomas Waterbrook-Clyde. Her historical knowledge of porcelain also contributed to the book.
Sol is a member of IPAT International Porcelain Artists and Teachers, Chatty Teachers and Artists, PAC Porcelain Artists of Canada and the Quebec Porcelain Association. She is listed on the Porcelain Painters International Online, as well as The China Painting List Registry for China Painters.
Sol is the only porcelain painter that has been commissioned by Portosa Studios, NY, a Walt Disney contractor to paint several porcelain platters for their new Walt Disney "The Dream" cruise ship. Her work will be hanging on the walls of several areas inside this cruise ship which will be launched in 2011.
Her work has been featured in several exhibitions and can be found in private collections throughout the world.